Copag 310 - Developed in the Pursuit of Mastery
After two years of development in close collaboration with expert magicians and cardists, we are proud to present COPAG 310.
The cards
COPAG 310 playing cards are manufactured using the exclusive TRUE LINEN B9 FINISH for longevity and supreme handling. This finish is the result of intense R&D and more than 300 prototypes, tried and tested. The soft but springy nature of the cards and the smoothness of handling lie in a carefully constructed balance between stock, coating, linen finish and cutting – altogether enabling the perfect sleight and the ultimate flourish. Tailored to your needs.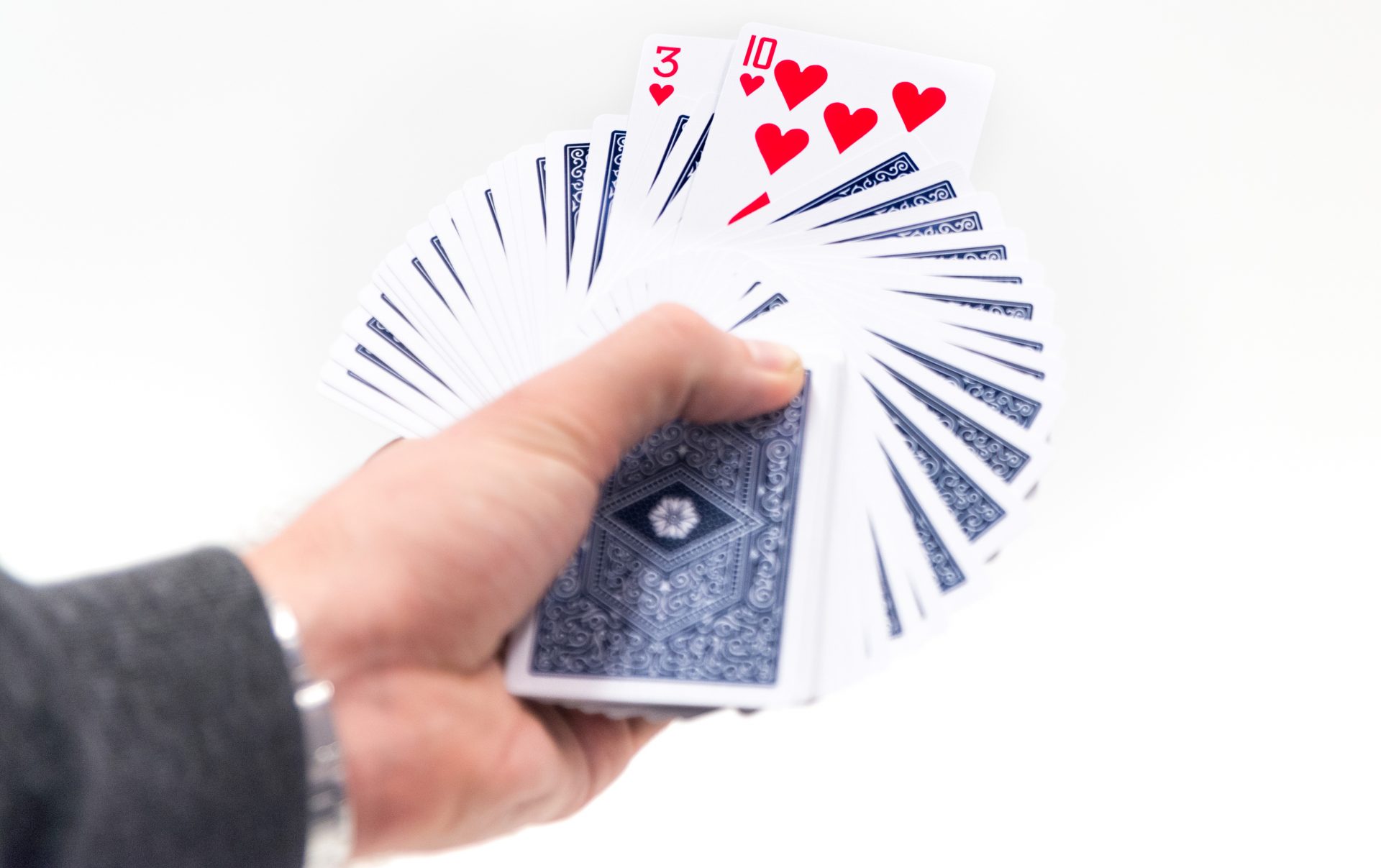 For magic…
COPAG 310 is tailored for magicians and their craft. The deck is standard poker size and ready to use straight out of the box, and it includes two identical jokers, a double-backer and a blank face – opening up the possibility to perform an even greater variety of routines. Furthermore, the deck has standard faces and a classic-looking back design, and it comes in the standard colours of red and blue – all to ensure that the cards are easy for your audience to read and cause as little suspicion as possible. This is further aided by the fact that COPAG is a well-renowned and respected poker brand.
Besides the standard deck, Cartamundi continues to add new magical members to the COPAG 310 family – so far, four different trick decks have been released, including a Svengali deck and a Stripper deck, along with the first edition in an ongoing series of COPAG 310 gaff decks. For more info on trick decks and contents of the gaff decks, visit the COPAG 310 website.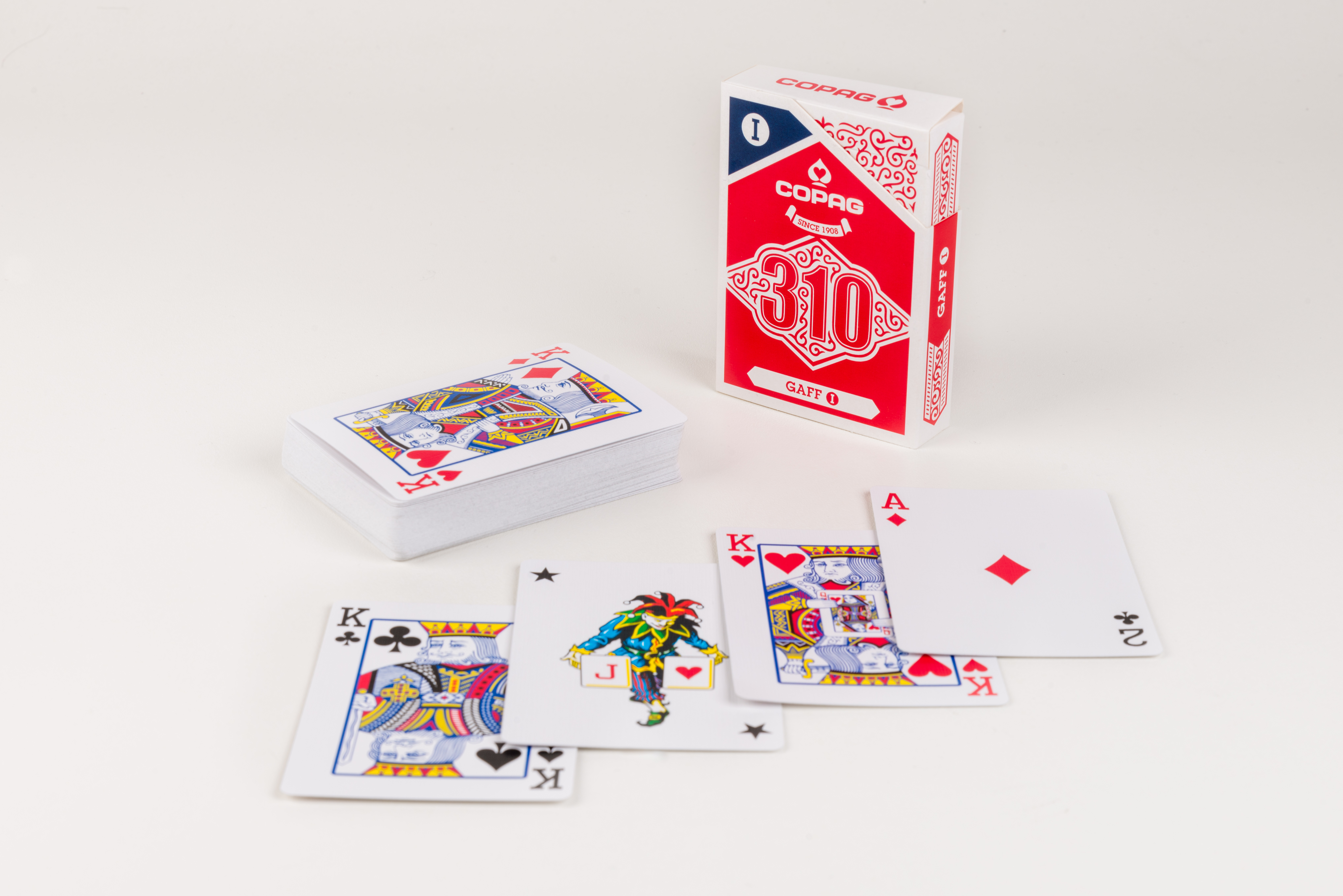 …and for cardistry
The TRUE LINEN B9 FINISH has already made a name for itself in the cardistry community, with expert cardists especially applauding its high durability and amazing handling. For this reason, we have now released COPAG 310 ALPHA, especially developed for cardists and cardistry. With a simple geometric design and borderless, one-way backs and faces, COPAG 310 ALPHA opens up for a multitude of combinations – an ideal companion for cardists in their never-ending journey towards new flourishes and perfect formations.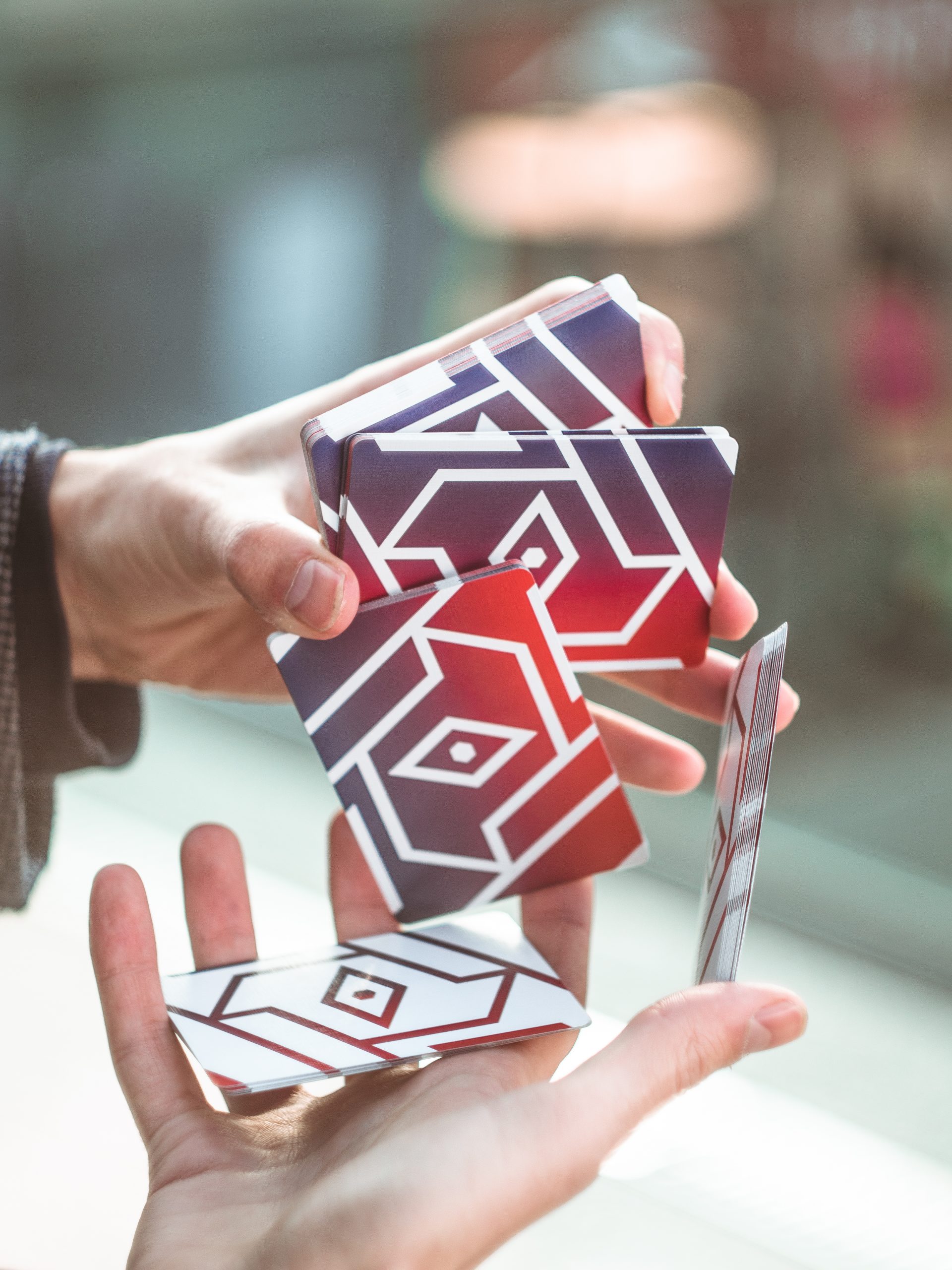 The number
We could state that 310 is bound to 3/10 – October 3rd – which is in fact the very date that TRUE LINEN B9 FINISH went into production for the first time. Others might think that 310 holds a reference to Ancient Greek numerology, while magicians will probably tell you that 310 refers to 31/10, World Magic Day. But what does 310 mean to you? What is your story?
Get in touch with us to learn more about this exciting range of playing cards.